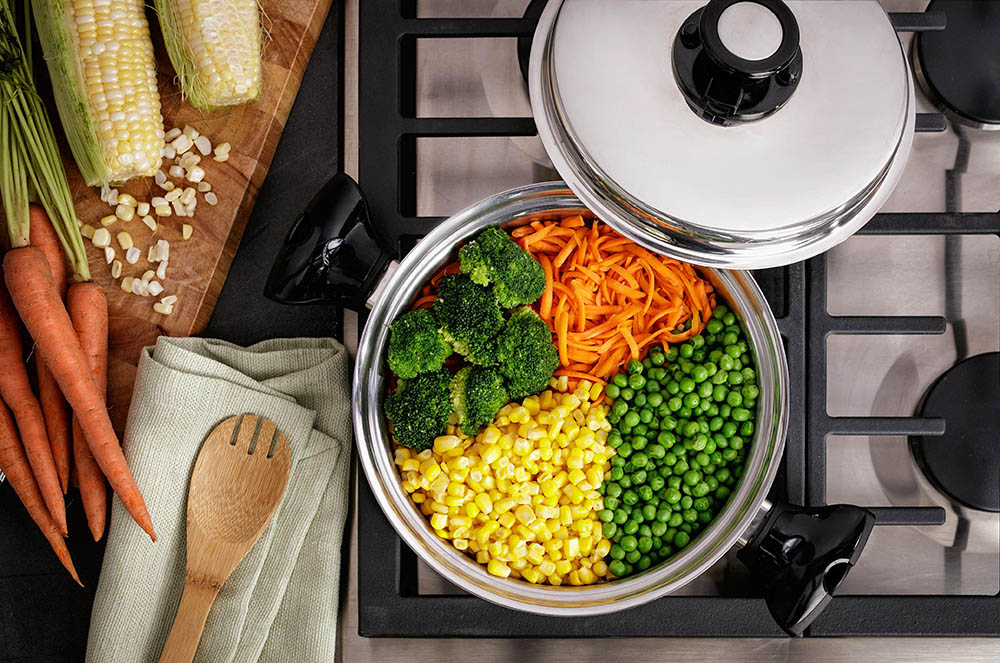 You can make this recipe with any assortment of fresh or frozen vegetables!

It is very important to fill your cooking piece at least 3/4 full when you cook them without water so pick the smallest sized piece you can use. It will speed up the cooking process.

If you are cooking fresh low-moisture vegetables such as cauliflower or carrots, it is a good idea to sprinkle some water over them in the pan before cooking. This will rehydrate them.

Place the low-moisture vegetables on top of the high-moisture vegetables in the cold unit.

1. Open the valve. Place the lid on the unit.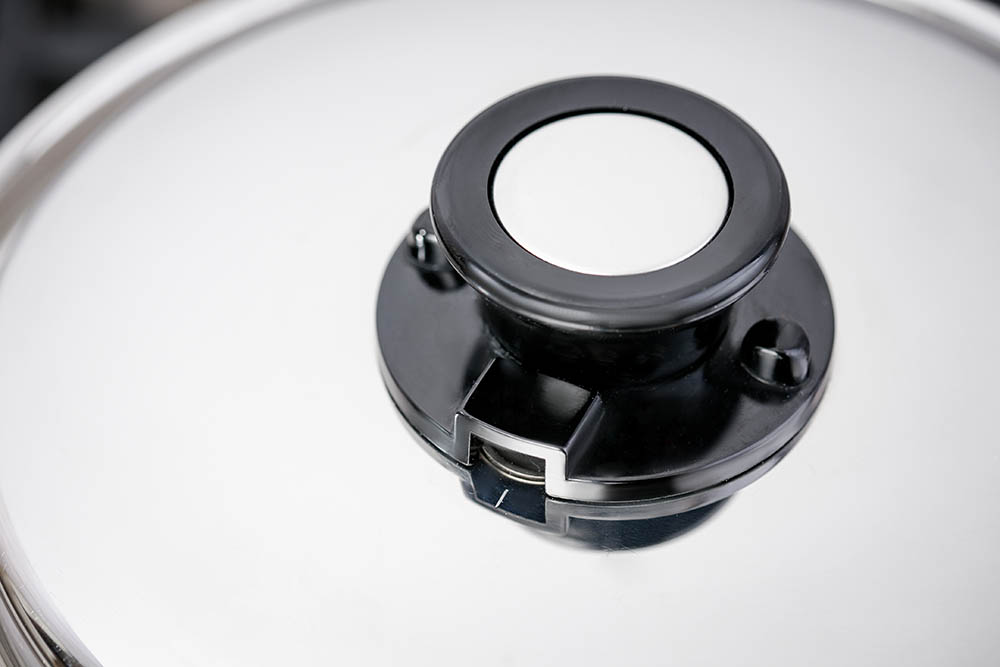 2. Turn the Cooktop to Medium heat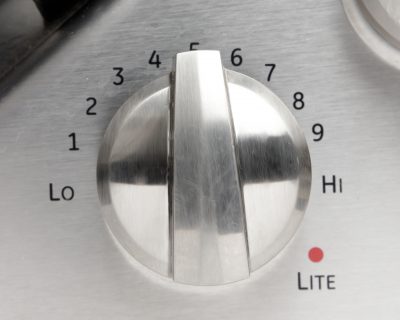 3. When it whistles, cook on low 5-10 minutes.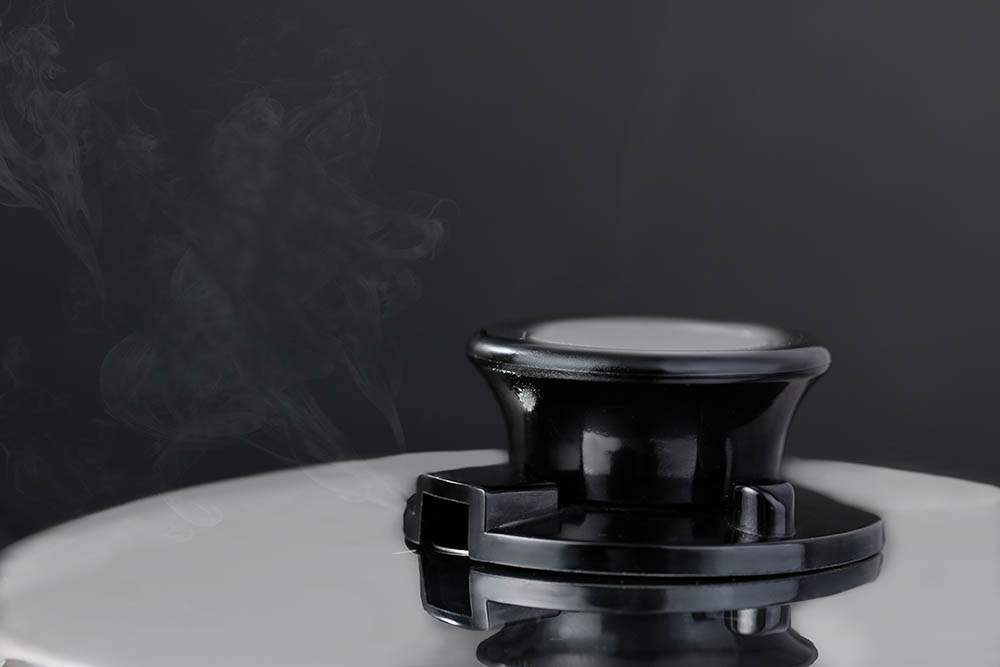 **Note: Adjust the cooking time according to how well done you would like your vegetables.
***Note: Glass-top stoves cool very slowly. When the valve whistles, turn cook-top to low and push the cookware partially off of the burner to allow the burner to cool. Slide the unit back on the burner after approximately 5 minutes.