Before you use your cookware for the first time, add 4 cups of vinegar in a sink of soapy water. Wash each lid and each unit thoroughly with the vinegar and soapy water. Your cookware has an oil residue on it from the polishing process at the factory and it must be washed before it is heated. If you don't wash it, the unit can turn a yellowish color.
Immediately after cooking, add hot water to the unit and let it rest for 10 to 20 minutes in order to release any stuck on food.

Clean each piece after it has cooled completely. Use mild dish soap and a sponge. The cookware can be cleaned in the dishwasher.

We also recommend using brass or copper scrubbing pads as they won't rust or scratch the cookware.

After cooking, a white film may develop on your cookware. Bar Keeper's Friend powdered cleanser will remove this if used correctly.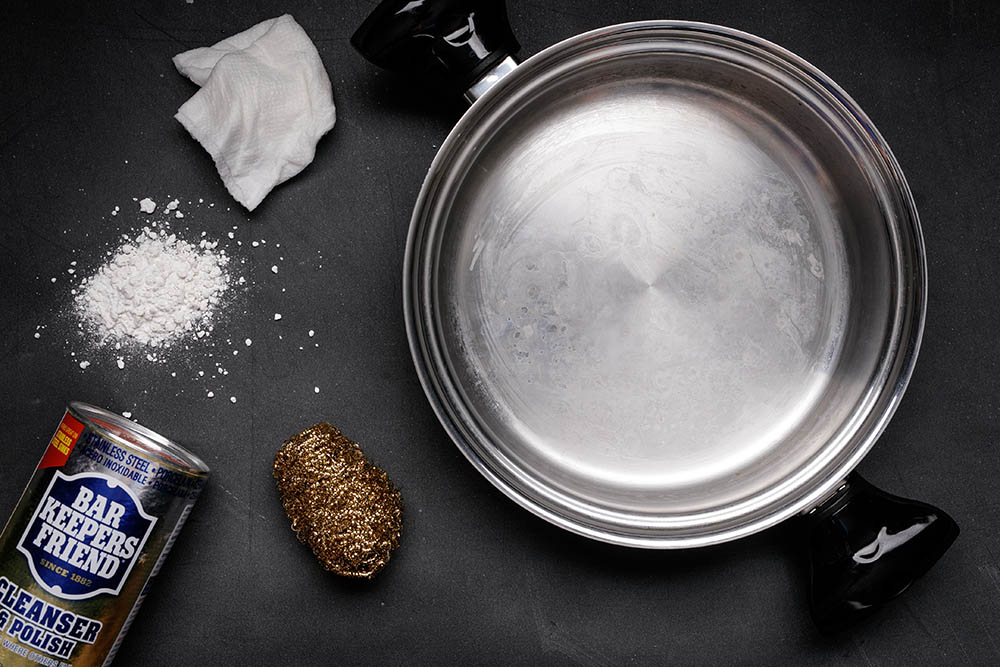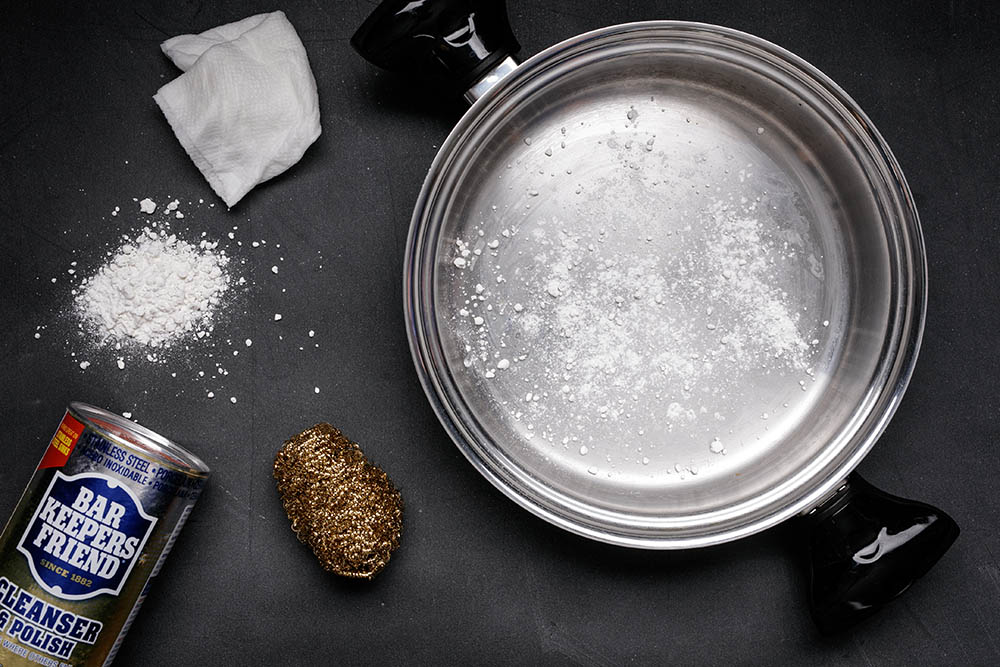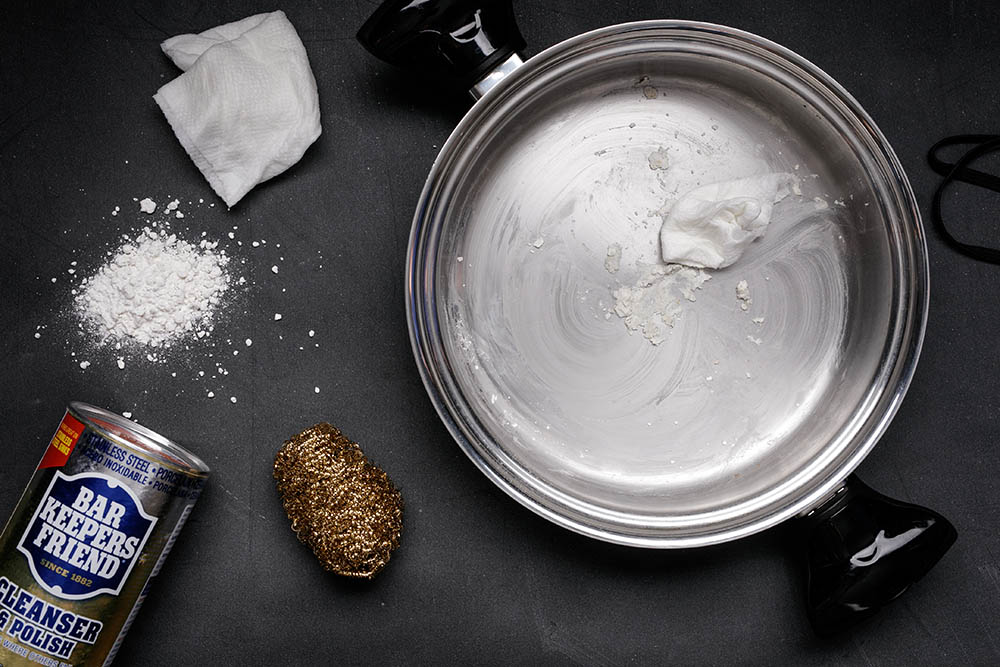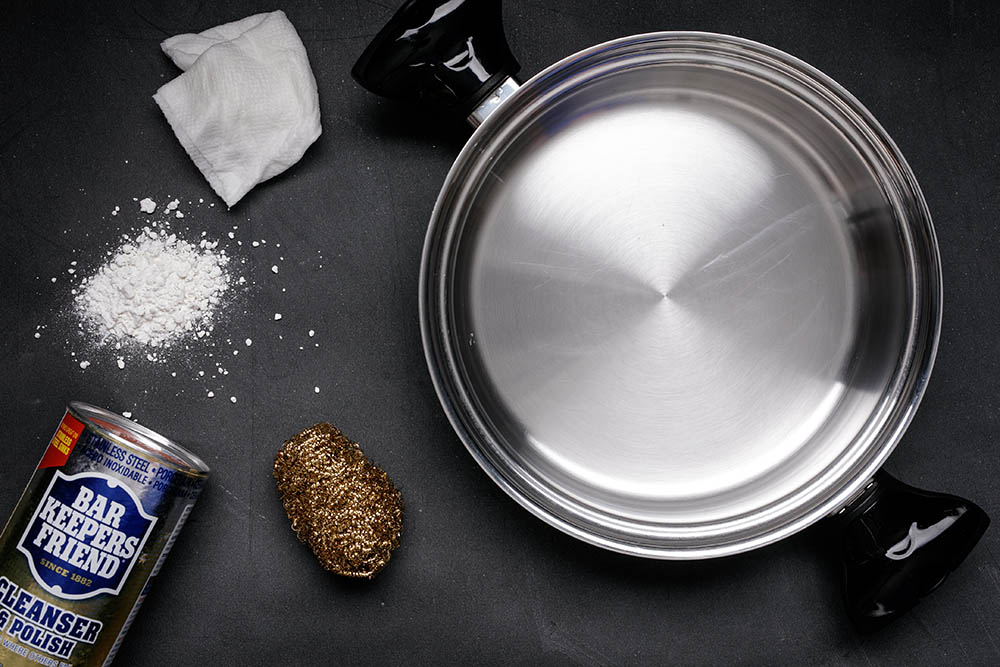 Rub a good amount of powder in a circular motion with a damp paper towel forming a thick paste. Wash pan thoroughly in warm soapy water afterwards.

To make sure that your whistle valve continues to function properly, run hot water through the valve after use.

We recommend more thorough cleaning every few months by completely removing the knob and valve pieces from the lid.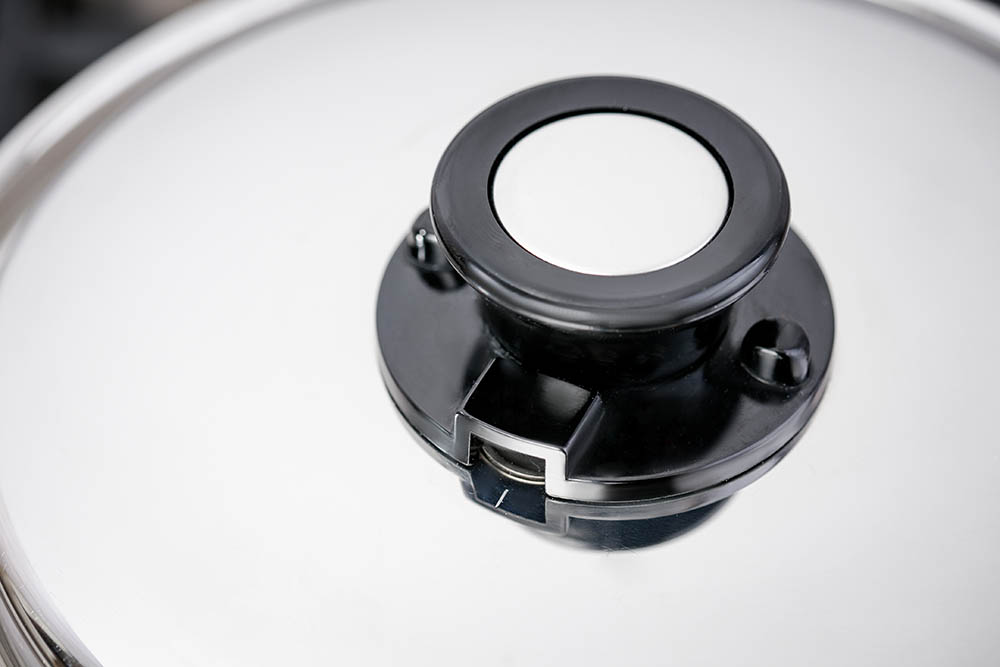 Turn knob counter-clockwise to loosen.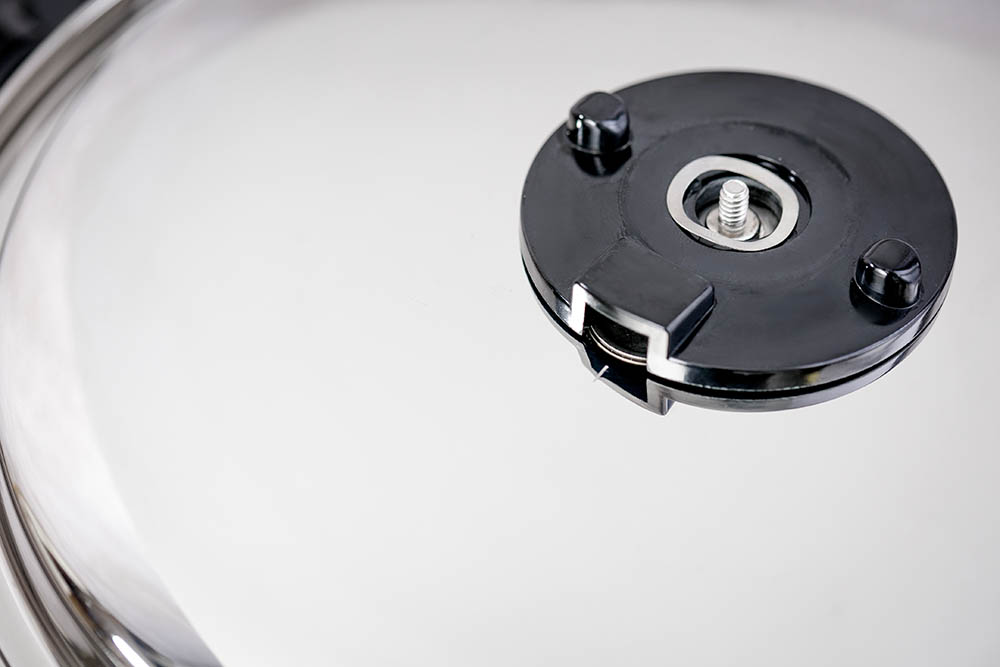 Remove valve cover and washer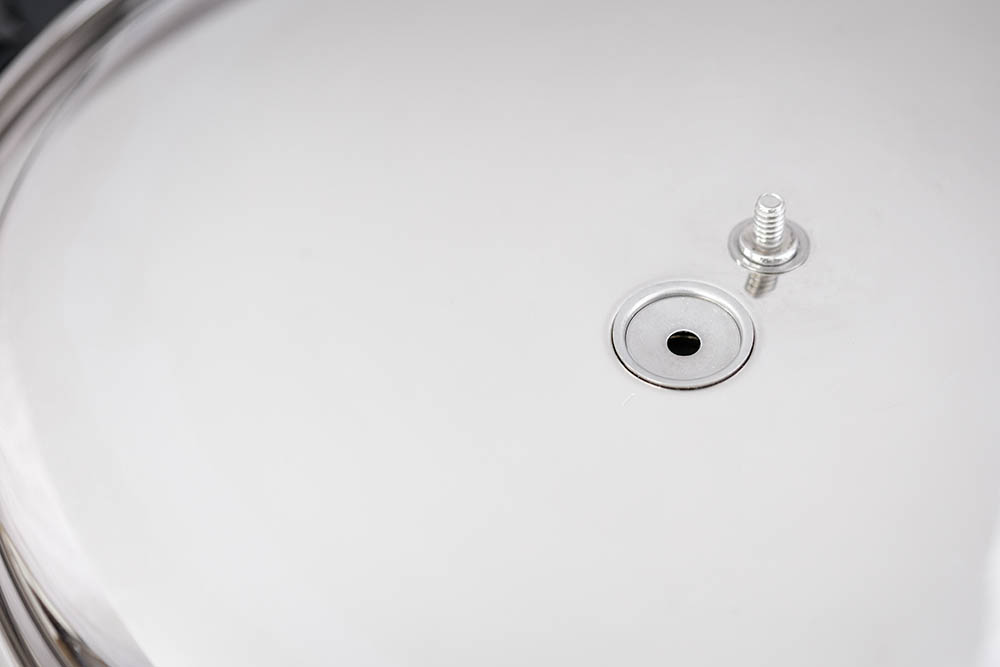 Scratches in the stainless steel do not affect performance and are not defects in workmanship or material.

Do not use knives or electric mixers in your cookware.

All Plastic handles and fittings are oven-safe up to 250°.

All cookware has detachable handles. Do not use a handle that is damaged. Contact the warranty department.
help@healthquestcookware.com
1-800-530-4818
Tips for Maintaining Your Cookware
Don't use Metal Utensils to Cut in Unit.

Don't use a Mixer in Unit

If the handles become damaged, don't use. Contact service dept for a replacement.