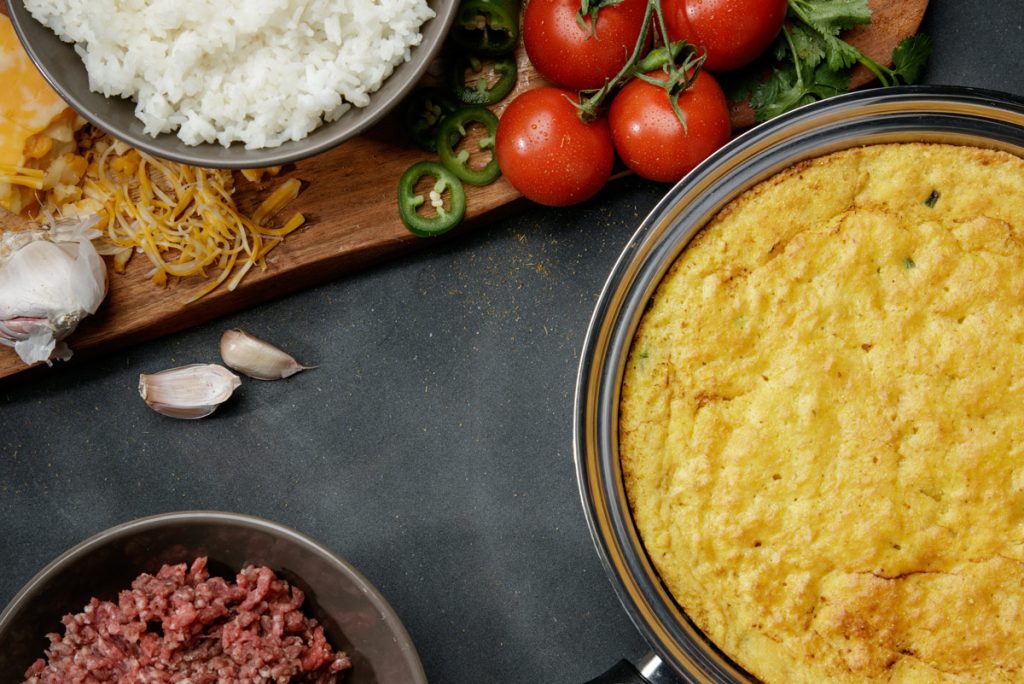 Ingredients: Meat Mixture
1.5 lbs Ground Beef

3/4 Cup Instant Rice

1 – 16 oz Can Diced Tomatoes

1 Cup of Salsa

1 Cup of Water

1 Cup Monterey Jack Cheese (shredded on #2 blade)

2 – 16 oz Cans of Drained Black Beans
Ingredients: Corn Bread Topping
1 Box of Jiffy Corn Bread Mix

1/2 Can of Cream Style Corn

1 Large Egg

3 tbsp of Cumin

First, steam the ground beef in the 4 qt. and steamer insert. (see page 39)

Combine all meat mixture ingredients into a cold large skillet and spread it evenly along the bottom.

Next, mix the topping ingredients together in a bowl. The batter should be fairly stiff. Spoon heaping tablespoons of the topping over the mixture in the large skillet. (The topping doesn't have to be perfectly spread out.)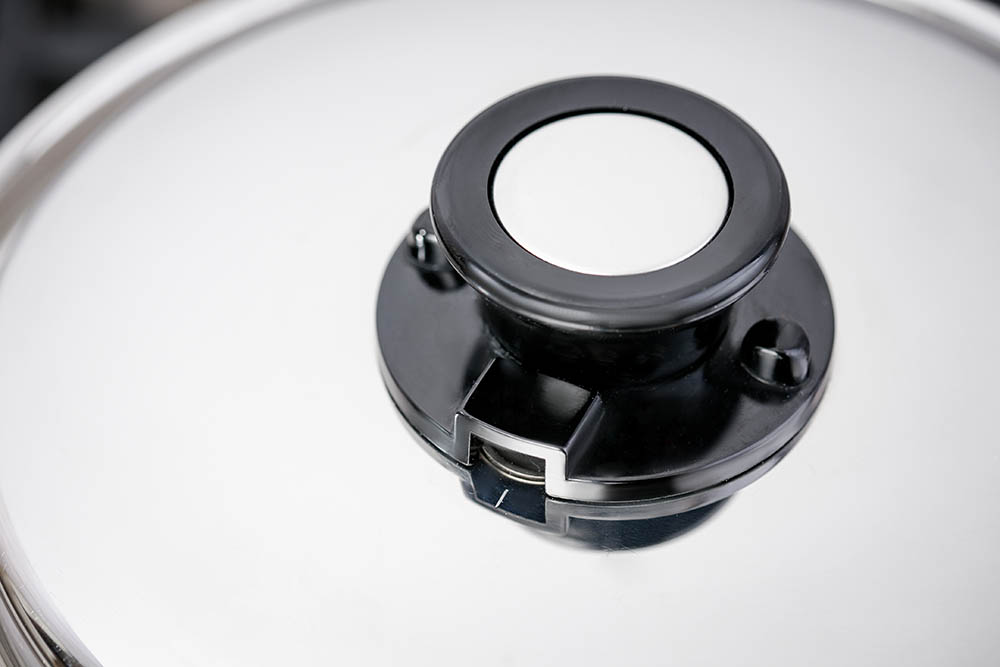 1. Open the valve. Place the lid on the unit.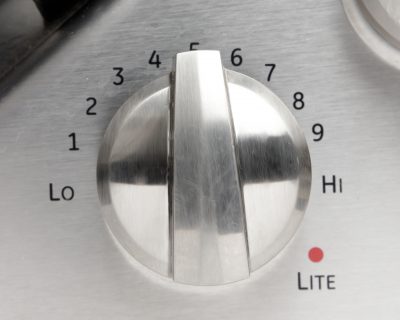 2. Turn the Cooktop to Medium heat. (300° on E.S.)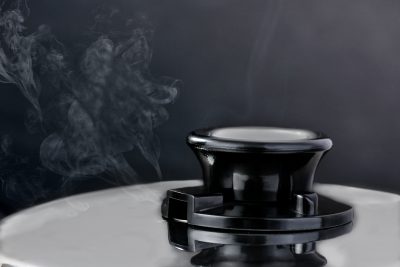 3. When it whistles, cook on low for 20 minutes. (225° on E.S.)