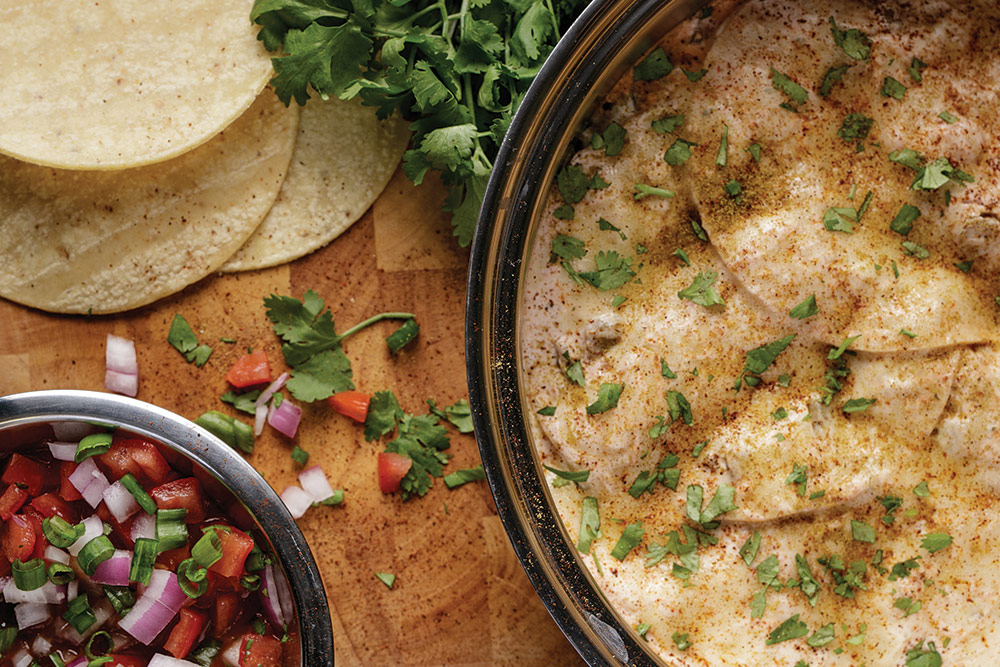 3 to 4 Boneless Chicken Breasts

1/2 Cup of Salsa

1 Cup Whole Milk

1 Cup Mayonnaise

1 Cup of Shredded Monterey Jack Cheese

8 Corn tortillas

Cooking Spray

1⁄4 Cup of Fresh Chopped Cilantro

1 tsp of Ground Cumin

1 tsp of Ground Ancho Chili powder

1 Package of Hidden Valley Ranch Dressing Mix

Open the package of ranch mix and combine with the whole milk and mayonnaise following the instructions to make the ranch dressing.

Mix 1/2 cup of the ranch and 1/2 cup of salsa in a bowl. Respray the skillet and spread a very thin layer of the mixture on the bottom.

Place raw or frozen 1/2" chicken pieces in the bottom of a cold skillet. (You can also use a pre-cooked chicken from the grocery store).

Pour half of the ranch mixture over the chicken and spread out evenly.

Layer the tortillas on top of the chicken. Then the remaining ranch mixture and then the cheese, Ancho chili powder, and cumin on top.

1. Open the valve. Place the lid on the unit.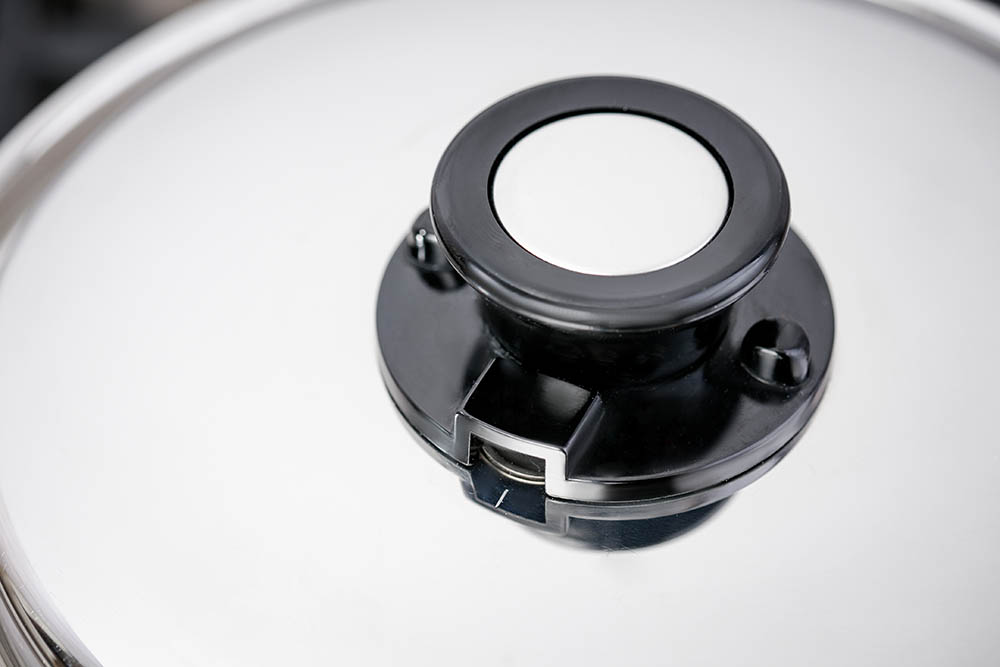 2. Turn the Cooktop to Medium heat. (300° on E.S.)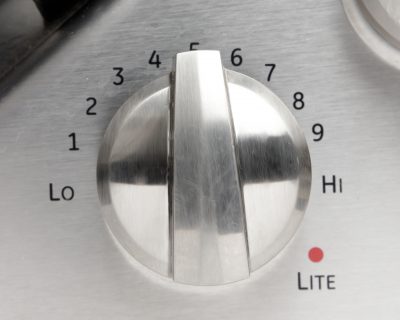 3. When it whistles, cook on low for 20 minutes. (225° on E.S.)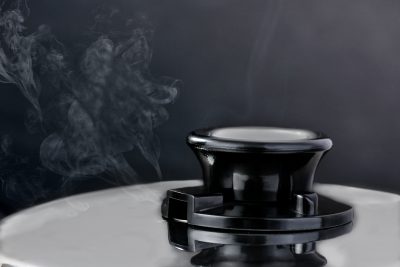 Serve the cilantro on top as a garnish.