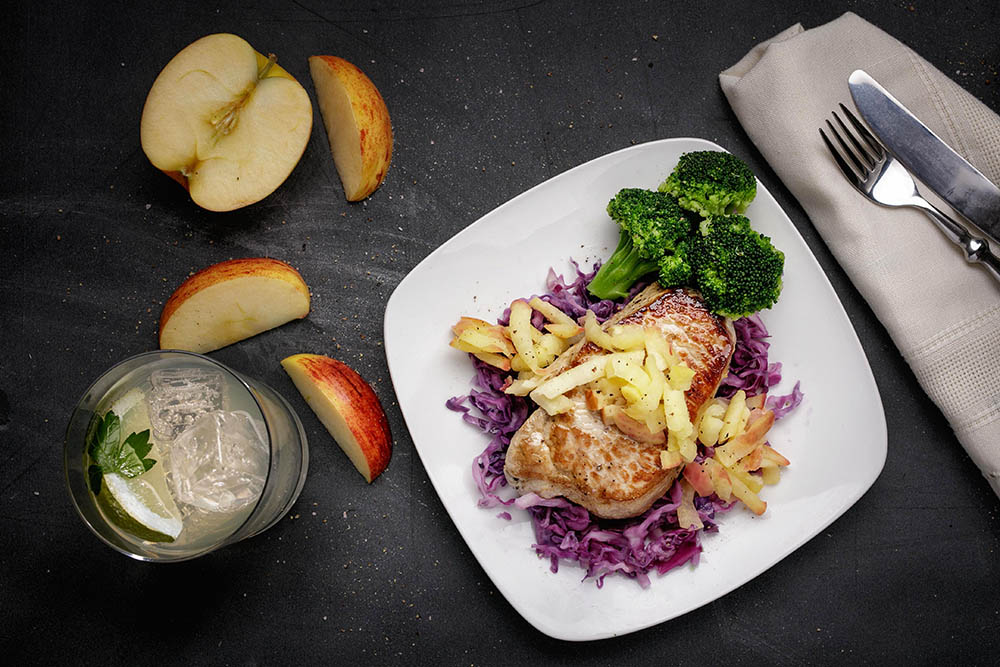 1 tsp Dried Thyme

4 to 6 Pork Chops (thick-cut)

1.5 tsp Dried Sage

1 tsp Fresh Garlic (minced)

1/2 tsp Dried Allspice

1 Onion (cut on #2 blade)
1/2 tsp Ground Paprika

1/2 tsp Salt

1 tbsp Brown Sugar

1/2 cup of Apple Juice

2 Pink Lady Apples (cut on a #3 blade)

Mix all of the ingredients except for the pork into a bowl and set aside.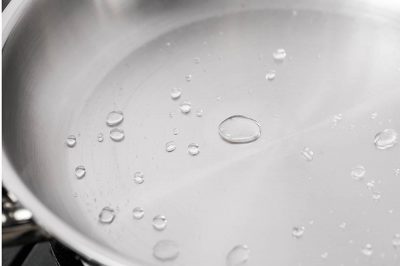 Preheat cooktop on med-high until water beads up in the unit.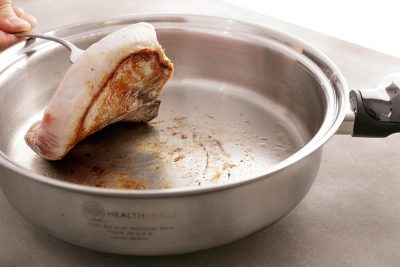 Cook the chops until they brown on one side (6 to 7 minutes).

Flip the pork chops and add the remaining ingredients. Rotate the valve below the knob to closed and cook just above low heat until tender (20 to 30 minutes).