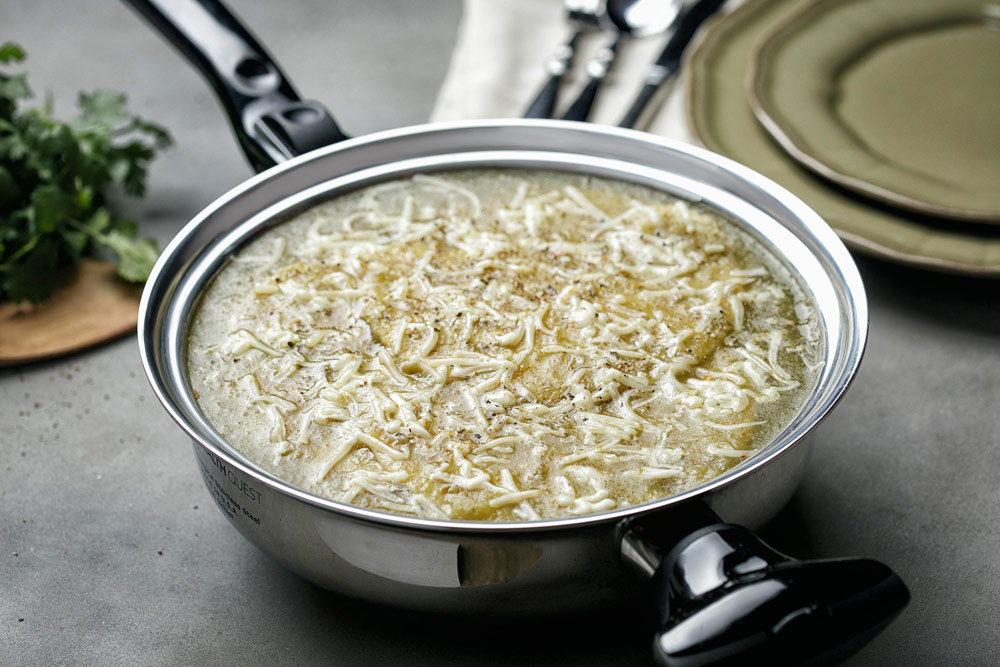 Fresh or Frozen Chicken Tenders (Try pre-cut, frozen chicken from Wal-Mart)

9 Small Corn Tortillas

4 oz Pepper Jack Cheese (Grated on #2 Blade)

1 – 16 oz Jar of Herdez Salsa Verde Sauce (mild)

**1 to 2 tsp of Mexican Seasoning
** 1 Part Chipotle Chili Powder, 1 Part Ancho Chili Powder, 2 Parts Cumin

Place a thin layer of chicken into the cold skillet. Sprinkle 1/2 to 1 tsp of Mexican seasoning over the chicken and top with 1/2 jar of Herdez Salsa.

Next place all tortillas on top of the chicken. Then, pour on remaining sauce. Top with all of the grated cheese followed by 1/2 to 1 tsp of Mexican seasoning.

1. Open the valve. Place the lid on the unit.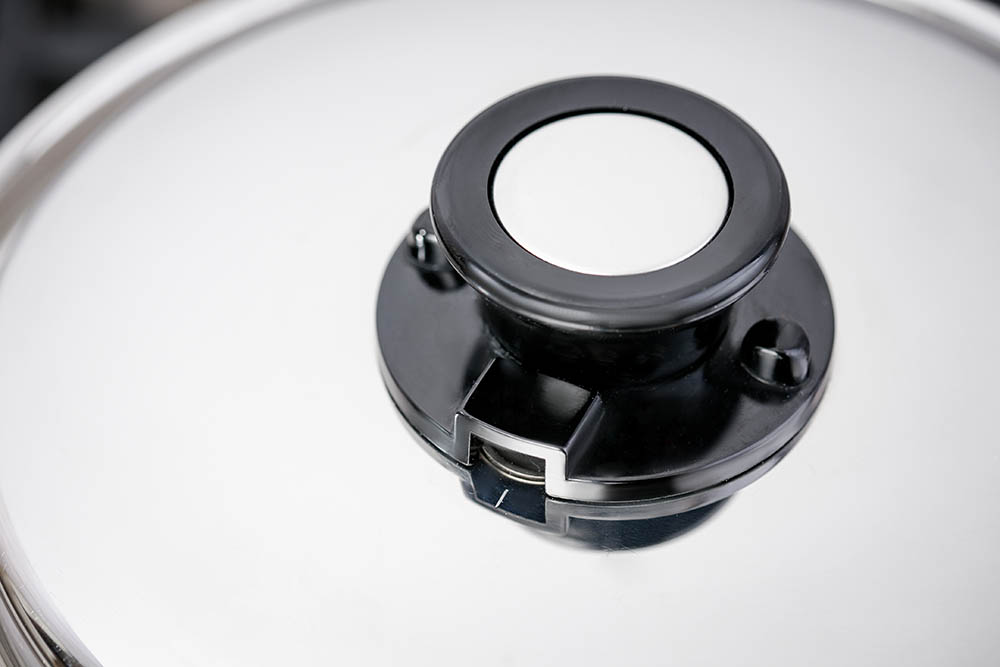 2. Turn the Cooktop to Medium heat. (300° on E.S.)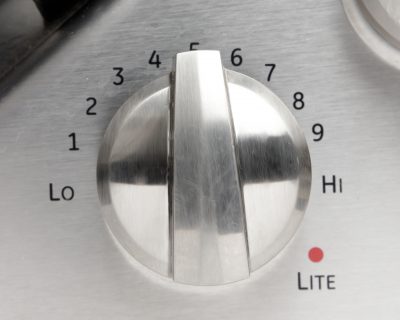 3. When it whistles, cook on low for 20 minutes. (225° on E.S.)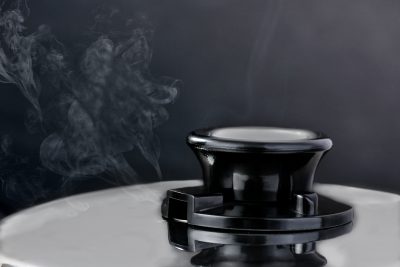 ***Note: The Electric Skillet is a larger unit. Use 2 jars of sauce and 17 tortillas in order to fill it properly.
*** Secret weapon***
Go to www.penderys.com and order the following spices:
Ancho chili powder  •  chipotle chili powder  •  coriander cumin
Mix the ingredients 1 part coriander – 1 part chipotle chili powder – 1 part ancho chili powder – 2 parts of cumin – a little bit of seasoning salt. Mix these together and put into a seasoning bottle and use approx. 3 Tbsp of this mixture with any mexican dish!