Before Use Cleaning
Before you use your cookware for the first time, add 4 cups of vinegar in a sink of soapy water. Wash each lid and each unit thoroughly with the vinegar and soapy water. Your cookware has an oil residue on it from the polishing process at the factory and it must be washed before it is heated. If you don't wash it, the unit can turn a yellowish color.
Daily Cleaning
Add Hot Water and Let the Unit Rest for 10 or More Minutes

Knock Off with Pad or Sponge (brass pad works well)

Use Cleaner

Wash with Soap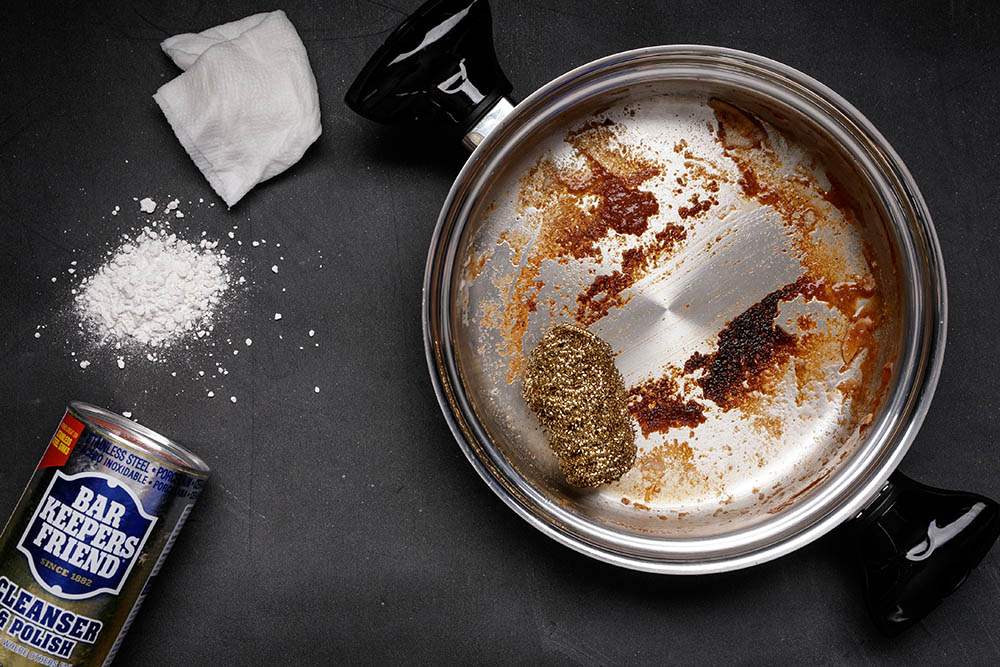 Tips for Maintaining Your Cookware
Don't use Metal Utensils to Cut in Unit.

Don't use a Mixer in Unit

If the handles become damaged, don't use. Contact service dept for a replacement.